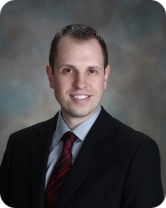 Hi, I'm Walter Hutsky Jr. I currently work at Precision Business Solutions in Ebensburg, PA as Director of IT. I oversee daily IT operations and perform project planning, sales and consultation services for clients. I specialize Windows servers, network troubleshooting and working in Hyper-V and ESXi virtual environments.
I've been fascinated by technology since an early age and starting working in information technology in 2001. I truly believe technology can make our world and future a much better place and I like being part of making that happen.
When I'm not working or dabbling in computers, I enjoy biking, playing chess (bet you would've never guessed), 80s alternative music (I'm especially into dancing to it, but I can't say I know how to dance to it), karaoke, learning to play keyboard (a dream of mine is to join/start an 80's cover band), and going on adventures with my wonderful wife.
I hope you'll find this page interesting. It's mainly designed to showcase my professional skills, but I also plan on using it to publish information on projects I work on and general thoughts I have on various IT related topics and other randomness.
Thanks for visiting!
-Walt