Morley's Dog
By Walter Hutsky
Morley's dog is a famous statue located across from city hall in Johnstown.  Many times after work I would go over to the downtown Em's Sub shop to grab a bite to eat and sit there looking at the statue and wondering the true reason behind having it there.  On a side note, I must say Em's is the best place to get a sub if you are in Johnstown!
Over the years I've heard many stories of how the dog supposedly rescued people in the 1889 Johnstown Flood or how some have claimed to hear phantom barking and howling when the whistles blew at the Cambria Iron Company.  The truth is a dog named Morley never existed and the stories about him are nothing more than local folklore.  The zinc statue was simply a lawn ornament owned by a Cambria Iron Works employee named James Morley. 
A truly heroic dog was said to exist.  He was a Newfoundland dog named Romey who was owned by Charles Kress.  During the 1889 flood he said Charles' wife, daughter and another child when they fell off their Washington Street house roof into the floodwaters below.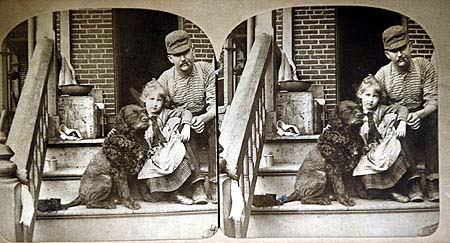 It is interesting to note that the Morley dog statue was carried away from the front lawn of the Morley's during the 1889 flood and was recovered at the Stone Bridge a short distance away.  For those readers who aren't familiar with the Stone Bridge, it was a place where massive amounts of flood debris built up during the 1889 flood.  The debris and wreckage caught fire and many people perished there.  The bridge is currently standing and in use as railroad bridge.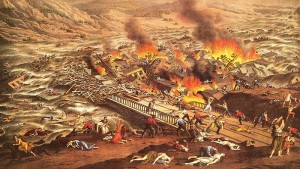 The statue has been made famous through local legends and even a movie.  The Johnstown Brewing Company use to brew a beer after him called Morley's Red and the statue was referred to by Paul Newman in the movie Slap Shop, which was a 1970's comedy filmed in downtown Johnstown.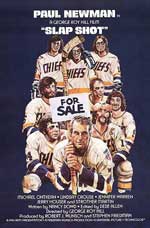 As of this article, the original statue has been taken away to Concurrent Technologies Corp. in Richland Township for much needed restoration. A replica fiberglass statue has been donated and put in it's place by Pennsylvania state senator John Wozniak.
The original statue had been put through a lot of dog abuse and even had to be enclosed in a chain link fence to prevent vandals from destroying it.  It was even filled with concrete to help preserve it, but this only made things worse by expanding and contracting, which caused further damage.  It is everyone's hope that the statue can be restored and placed in a museum.
Replica fiberglass Morley dog statues can be purchased for $1,500 from the Bottle Works Ethnic Arts center, with the proceeds benefitting the Bottle Works and Cambria County Crime Stoppers.  You can even purchase Morley's dog shirts from the Johnstown Area Heritage.
http://www.jaha.org  Johnstown Area Heritage Association (Buy Your Own Morley Dog Shirts!!!)
http://www.bottleworks.org The Bottle Works Ethnic Arts Center